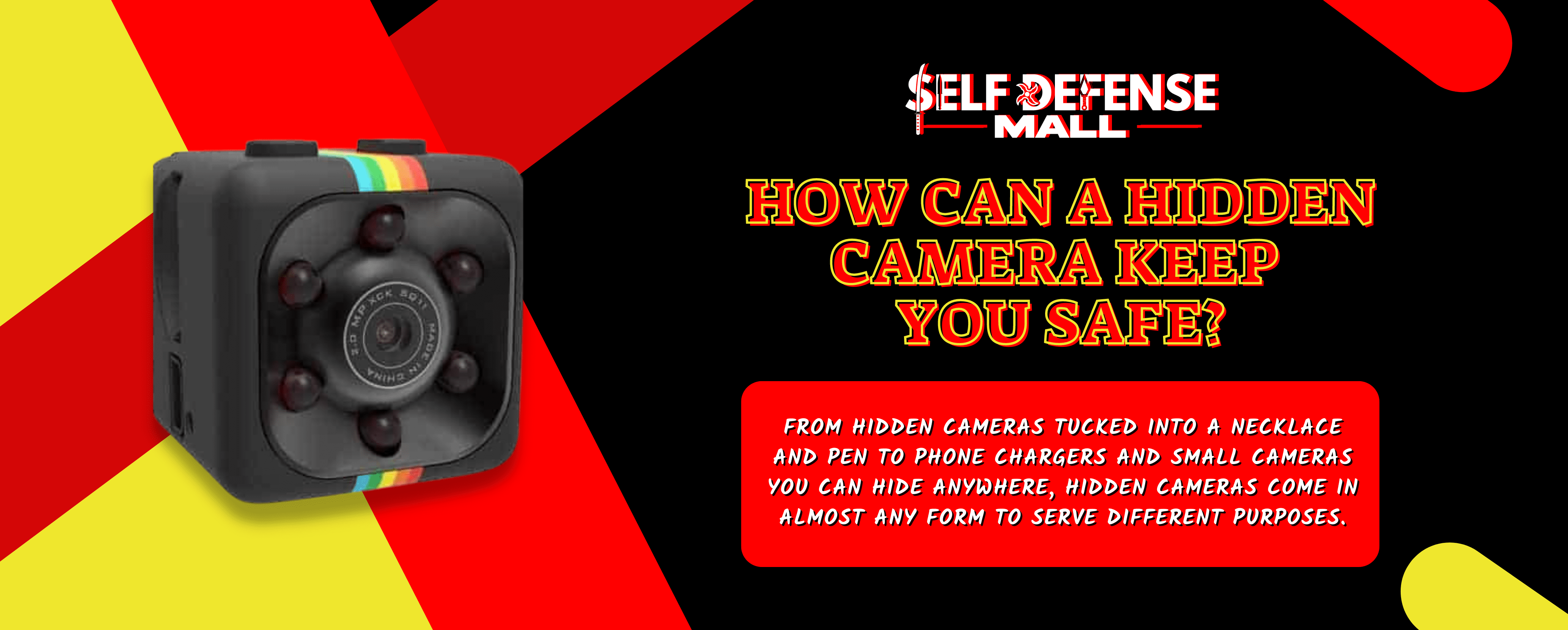 Hidden Cameras: How to See Other People Without Being Seen?
As we live in a world where security has become a major concern, hidden cameras have emerged as a popular tool to monitor and record activities without being noticed. From small, concealable mini spy cameras to those disguised as everyday objects such as necklaces, pens, and phone chargers, hidden cameras come in almost any form to serve different purposes. In this article, we will explore the benefits of hidden cameras and discuss various types of hidden cameras to help you choose the best one for your needs.
Outline
Introduction
What are Hidden Cameras?
Benefits of Hidden Cameras

Budget-Friendly
Notifies when Intruder Approaches
Ability to Capture all Evidence
Protect the Property from Brokers
Keeps Record of Guilty
Monitor Children and Elderly Parents

Types of Hidden Cameras

Alarm Clock Camera
Hidden Camera Smart Watch with Built-in DVR
Lawmate Wifi Smartphone Camera
SG Hidden Camera Air Purifier
HD Pen Hidden Camera

Conclusion
FAQs
What are Hidden Cameras?
Hidden cameras, also known as spy cameras, are small-sized cameras fixed in unimaginable devices such as a pen, watch, exhaust fan, alarm clock, and many more. They record every movement happening in your room when you are away and keep a record of any suspicious activity. Hidden cameras give you eyes when you cannot be in the room by yourself. They are an effective way to monitor and record activities in your household or office without being detected.
Benefits of Hidden Cameras
Hidden cameras are not only unnoticeable but also serve you in multiple ways. Here are some notable benefits of hidden and spy cameras.
Budget-Friendly
Minimal gadgets mean advanced technology. When people think about hidden cameras, they overlook the idea because of the budget. Instead of looking at the price, consider the benefits this one-time investment brings. It will help you monitor who comes and goes in your absence. You can monitor the workers to see if they are following the rules.
Notifies when Intruder Approaches
Hidden cameras are equipped with modern technology. They not only keep a record of thieves on your property, but they also can communicate with the owner through text. When any activity happens in front of the camera, they instantly notify the owner.
Ability to Capture all Evidence
The victims of burglary should install hidden cameras so that every suspicious movement can be recorded. It will help you support your report and help cops catch the thief. Moreover, the camera recording can be used in extreme cases.
Protect the Property from Brokers
Sometimes, strangers forcefully walk into your house to create a dispute with other evil intentions. In this scenario, the hidden cameras help to take precautionary measures to ensure self and property protection.
Keeps Record of Guilty
Apart from thieves, these cameras help monitor pets. You can know who damaged your sofa and who jumped in the trash. Now you can monitor the behavior and take necessary steps accordingly.
Monitor Children and Elderly Parents
Children never like to sit in one place. Now you can monitor your babies and elderly people through the hidden camera. You can understand their problem better and help them cope with it.
Types of Hidden Cameras
When it comes to hidden cameras, the list of options is endless. Here are some most famous and functional hidden cameras to level up your security game:
Alarm Clock Camera
This camera is multifunctional. It keeps you updated with the current hour and keeps an eye on your room in your absence. This clock
radio can be placed anywhere, making it the best choice for a covert security camera system. It has a memory card recording feature which makes it easy to connect and check. The addition of day and night modes keeps recording clearly in light and dark. The best thing about the Alarm Clock Hidden Camera is that they switch the modes automatically. So place it anywhere and keep notifications on mobile about every movement without altering settings.
Hidden Camera Smart Watch with Built-in DVR
Smartwatches are a new fashion. How about making it more than just a watch by having a recording camera in it? Smartwatches are a great source for recording crimes and harassment incidents. The proof will help strengthen your case. The Hidden Camera with Smart Watch is the easiest to use and control camera. With one touch, you can turn it off and get it functional. It saves the video with the date and time, so you can consider it a reliable means to record suspicious events.
Lawmate Wifi Smartphone Camera
These smartphones are different from traditional ones. Unlike traditional smartphones, these decoy smartphones hide a recording camera to help you record whatever you want without being spotted. Whether you are facing harassment or injustice, turn on the LawMate WiFi Smart Phone Camera instantly, as it is one touch control camera and start collecting evidence to bring change. The 1080p color camera, controlled with an application, as well as a built-in system of recording, makes these smartphones even more functional.
SG Hidden Camera Air Purifier
Keeping an eye on the room without installing a CCTV camera is challenging, but now you can do it with the help of SG Hidden Camera Air Purifier. It is fixed in an air purifier and connected to a mobile through the application. It will update you about any suspicious movement in your room. It has memory card storage with up to 128GB. The addition of day and night modes helps monitor the room even in the dark. So, there is no chance of an intruder avoiding the camera's eyes.
HD Pen Hidden Camera
Pens are an excellent means of having a hidden camera that is undetectable even while staying in front of the eyes and even hand. HD Pen Hidden Camera is a functional and easy-to-use camera that allows you to record video and conversation. This hidden camera is equipped with 1080p to capture the footage while storing it on a 32 GB memory.
Conclusion
Hidden cameras have become an inevitable part of life. With increasing incidents, you cannot prove yourself without proof. In these scenarios, these cameras will help you keep a record of wrongdoing and theft to strengthen your case. However, you need to make sure to get the best camera that can record every movement clearly and blend with the surroundings easily.
FAQs
Are hidden cameras legal? Yes, hidden cameras are legal, but it depends on how you use them. You cannot install hidden cameras in places where people have a reasonable expectation of privacy.
Can hidden cameras record audio? Yes, some hidden cameras can record audio, but it depends on the device's specifications and the laws in your country.
Can hidden cameras be hacked? Yes, hidden cameras can be hacked if they are connected to the internet. It is essential to secure your Wi-Fi network and change the default password of the camera.
Can I use a hidden camera to monitor my employees? Yes, you can use hidden cameras to monitor your employees, but you need to inform them about the presence of the cameras and get their consent.
How long do hidden camera batteries last? The battery life of hidden cameras depends on the device's specifications and usage. Some cameras have a battery life of several hours, while others can last for days or even weeks.