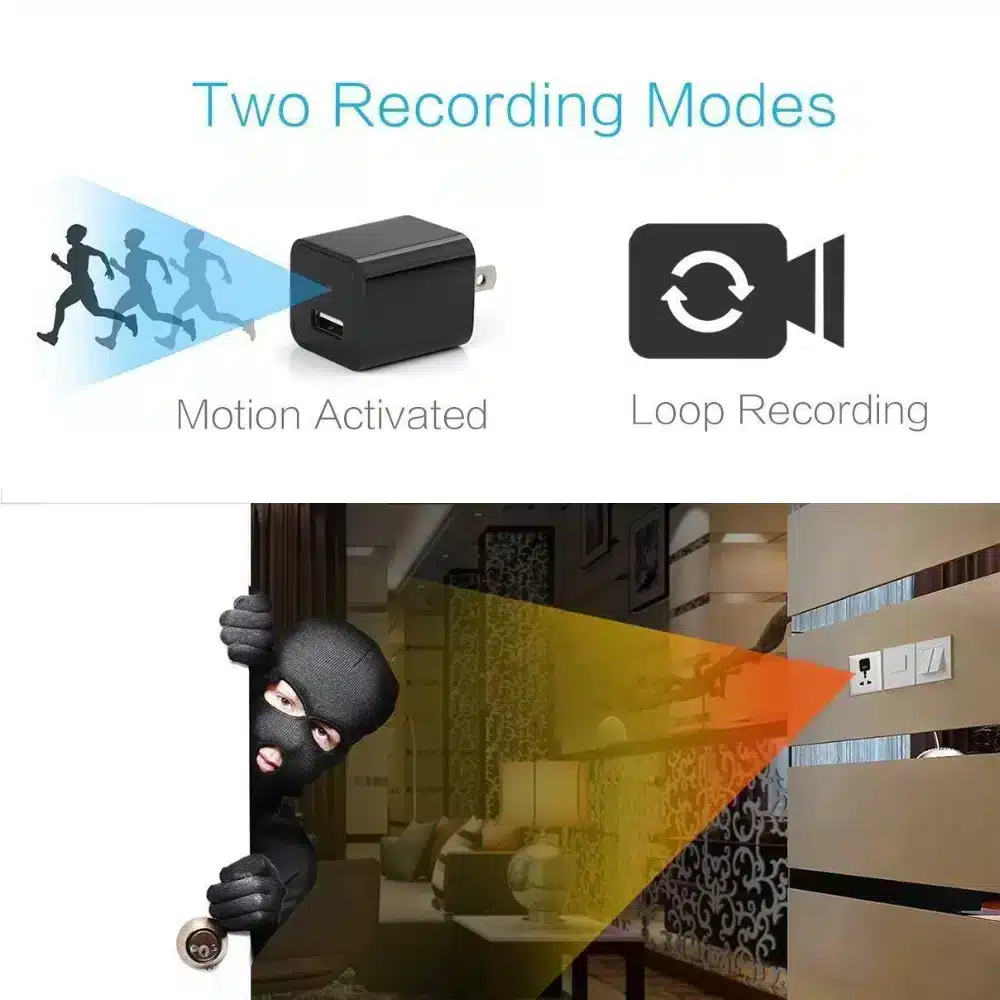 Are you worried about the safety and security of your home and office? Look no further than the SpyGuard USB Charger Camera! This advanced device is the perfect solution to discreetly monitor your space and keep an eye on suspicious activity or important moments. With its sleek and discreet design, the SpyGuard USB Charger Camera blends seamlessly into any environment, making it the perfect tool for both personal and professional use.
Equipped with stunningly clear 1080p Full HD video resolution, this camera captures every detail with sharpness, giving you crystal-clear footage of any activity in your space. And with its 30FPS motion detection, you can monitor even the slightest movements, ensuring that you never miss a thing.
The SpyGuard USB Charger Camera also comes with a 32GB memory capacity, allowing you to save hours of footage with ease. Compatible with both Windows and Mac OS, it's the perfect tool for anyone looking for an extra layer of security in their home or business.
Don't leave the safety of your home or office to chance. Trust the SpyGuard USB Charger Camera to provide you with the peace of mind you need to feel secure.