Your Ultimate Guide to Buying the Best Cell Phone Stun Gun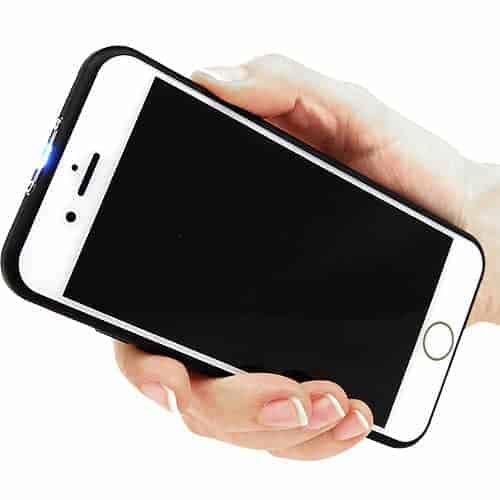 Stun Guns are widely known and used as less lethal self-defense weapons. These Stun Guns come in various shapes and sizes, from Cell Phone Stun Guns and Flashlight Stun Guns to Key Chain Stun Guns and more.
In this article, we will specifically discuss what a Cell Phone Taser Stun Gun is, how to choose the best-of-the-best Cell Phone Stun Gun, and more. We have also answered some of the most asked questions about these Stun Guns. Keep reading to learn more!
What is a Cell Phone Taser Stun Gun?
Cell Phone Stun Gun is one of the most practical Stun Guns. These self-defense weapons utilize an electric shock to bring to knees attacking beasts. The administered electric shocks are powerful enough to incapacitate the target by pain compliance or temporarily disturbing voluntary muscles.
How Does A Cell Phone Taser Stun Gun Help in Self-Defense?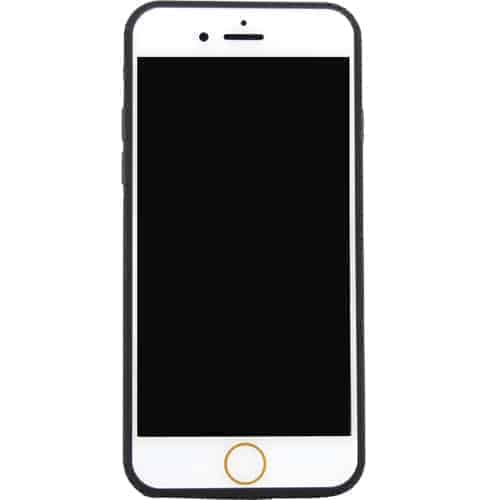 Self-defense has become one of the most important necessities with a surge in terror attacks and harassment cases. According to research, over one-quarter of female reporters in the U.S carry self-defense weapons.
Cell Phone Stun Gun is a handy self-defense weapon that works by transferring electric shock. When it's in contact with the skin of the attacker, either at hand, face, neck, or arm. You must hold the Stun Gun in contact with the attacker till he falls.
Some attackers can withstand the electric shock, so it's better to have a second option. You can get your hands on pocket knives to ensure dual protection.
Buying Guide for the Best Cell Phone Stun Gun
determine what you need
If you have enough space to carry large sized Cell Phone Stun Gun, get one. However, if you don't have enough space, look for minimal-sized Stun Guns. The size must not be too small because it can increase the chances of misplacing.
voltage
The higher the voltage of the Cell Phone Stun Gun, the more powerful its shot will be! If you got one with lesser voltages, you have to keep the gun in contact with the attacker's skin for longer, which is sometimes impossible. In contrast, a stun gun with more voltages can bring the beast to his knees in a shot of mere seconds.
rechargeable battery
The best Cell Phone Taser Stun Gun must be equipped with a rechargeable battery. These batteries are much convenient, as you don't have to spend money on buying new replacement batteries again and again. Most of the best Cell Phone Stun Taser Guns come with charging cables that can be plugged into a standard outlet.
safety features
The Cell Phone Stun Gun you want should have safety features like a trigger guard and an ON/OFF switch. These will help prevent accidental discharge. Moreover, some best-quality Cell Phone Taser Stun Guns come with built-in flashlights, alarms, and other handy features.
how much are you willing to pay?
Your budget greatly influences your selection of Cell Phone Stun Guns. How much are you willing to pay? Can you afford this device? Answering these questions will help narrow down your options and make selection easier.
check reviews
Most websites have review sections that enable users to read what other customers have said about the specific product. These reviews are a must-read when shopping online.
Cell Phone Stun Gun Taser by Self Defense Mall – Our Top Pick
Are you looking for the best Cell Phone Taser Stun Gun on the market? Get your hands on the Cell Phone Stun Gun for women Taser by Self Defense Mall! It's a robust self-defense tool for women with realistic appearances like a cell phone.
No one will be able to anticipate the Cell Phone Stun Gun Taser, making it ideal for personal protection. It's unrecognizable until you turn your Taser gun ON, and the electrifying current begins to pulsate over it!
With a shot ofCell Phone Stun Gun Taser, you can transfer an electric shock of 14 million Volts and 4.7 milliamperes. It's equipped with a built-in 120dB alarm and 50 Lumen flashlight and is easy to charge via USB cable.
Worried about portability, the slim design with only half an inch thickness has made carrying it much easier.
Thickness: Half-inch
Dimension: 5 ½" x 2 ⅝"
50 Lumens flashlight
Built-in 120 dB alarm
14 million Volts of stun power
7 milliamps of electrifying current pulsating across the top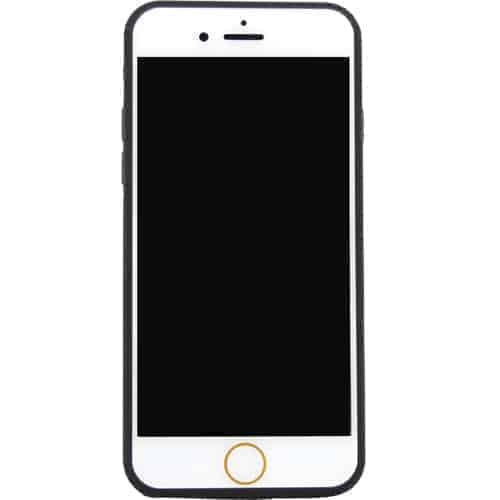 This amazing stun gun is USB rechargeable through a USB charging cable.
It has a large-capacity Lithium Polymer battery.
It comes with a slim design that makes it easily portable.
Its realistic appearance makes it more practical to use!
It has a lifetime warranty.
FAQs About Cell Phone Stun Guns
Can a Stun Gun Shot Penetrate Clothing?
When you press the Stun Gun against the attacker's skin, giving him a stun shot, an electric charge will pass from the Stun Gun to the attacker's body. As these charges are of high voltage, they can penetrate clothing.
What Does a Stun Gun Do to an Attacker?
A Stun Gun disables the attacker by delivering a temporary, high-voltage electric shock. This electric shock overworks muscles and sparks extreme pain. The impact of the Stun Gun shot is significantly determined by how long you kept it in contact with the attacker and the size of the attacker.
How Does It Feel to be Hit with a Stun Gun?
A stun gunshot will leave you stunned and unable to move. For a moment, you will feel paralyzed, all stuck with severe pain.
In this era of terrorism, street crimes, and harassment, women must carry self-defense weapons. Several types of these weapons are available, from stun guns, Taser guns, and pepper sprays to batons and more. However, the best ones are the stun guns because these incapacitate the attackers in a matter of minutes while being less lethal.
If you plan to get the best-quality Cell Phone Stun Guns, ones from Self Defense Mall must be your first choice!