NEW Hidden Spy Camera in a Mini Crucifix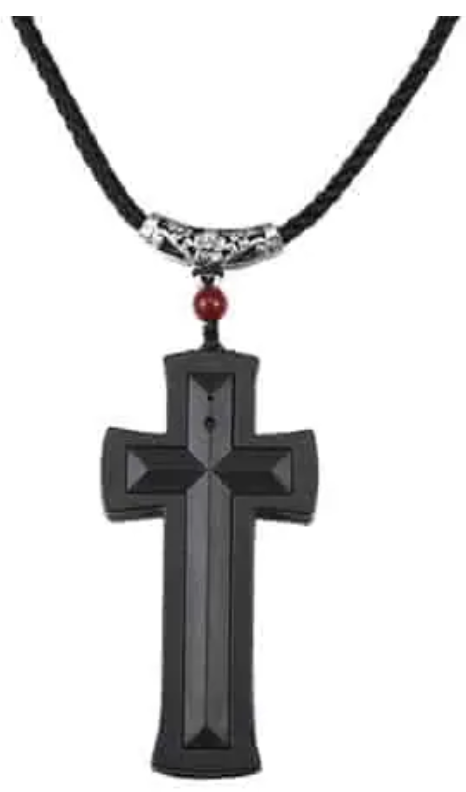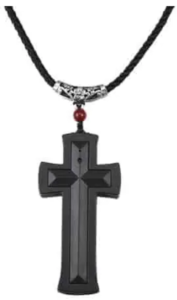 The Cross Hidden Spy Camera with built-in DVR is a tiny spy camera hidden inside a mini crucifix! You can wear it as a necklace and capture people in the act and the possibilities are endless. It records at a crisp clear 1920 x 1080P resolution at 30fps on an internal 16GB of memory.
It's very easy to capture video evidence for court, nanny camera, or recording live sports. You can use it as a camera for still photos with a 2048 x 1920 resolution. Just use the USB cord to connect to your computer and download the video footage!
90 Minutes of Recording Time!
Built in 16GB mSD Card for Recording and Photo Storage
Take both Video & Still Photos!
Record Video in 1080P
Take Photo's in 2048×1920 Resolution
Automatic White Balance Adjustment
Camera Angle 90 Degrees
Auto Power Down After One Minute of Inactivity
Charging Port Mini USB (Included)
Charging time 2-3 Hours
Color Black
1x Cross Necklace Camera
1x USB cable
1x Necklace
1x User manual
Machine: weight: 16g/7 x 3.5 x 1.1cm
Package: 10.3 x 6.5 x 4.5cm/110g
Only logged in customers who have purchased this product may leave a review.
Q & A
There are no questions yet