Showing 1–20 of 23 results
The Mace® Brand creates some of the highest quality pepper sprays available on the market today. They create a wide variety of pepper spray products including everything from animal repellants to pepper spray guns. Each product is designed with the user in mind to make handling the mace pepper spray gun and pepper gel product easy and always convenient.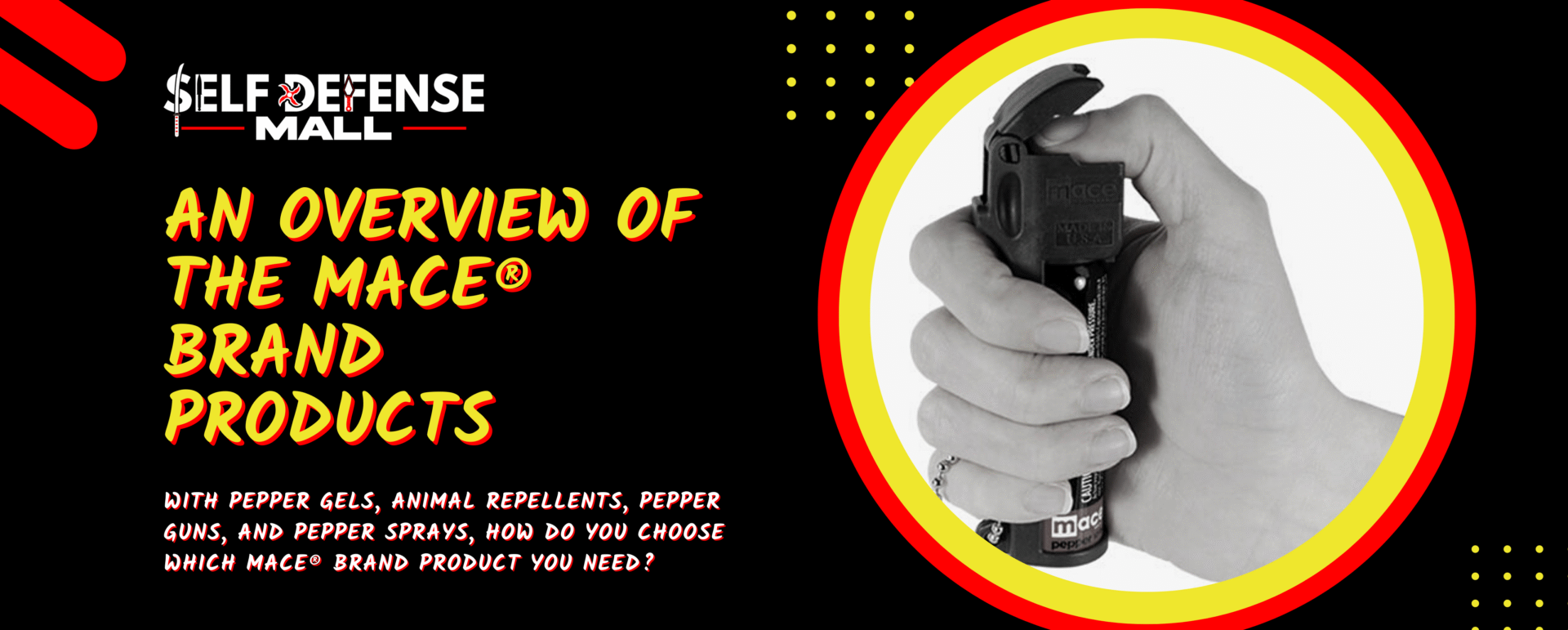 Brand Products
With pepper gels, animal repellents, mace pepper gun, and pepper sprays, how do you choose which Mace® Brand product you need? Well, let's break it down in simple terms.
We offer two Mace® Brand animal repellent pepper sprays gun products. Of course, these products are only intended to be used on animals. We offer both a canine spray and an Alaska bear spray. Both of these Mace bear spray products will immediately incapacitate the intended animal giving you time to escape danger.
Pepper Gel was invented by the Mace® Brand to create a product that sticks to the threat to create a longer-lasting incapacitating effect. It also incorporates a UV dye to help law enforcement identify your assailant.
Mace Pepper Spray Guns maximize the distance you can hit your target. It shoots a 7-burst spray from up to 20 feet away. So, you can take your target down from a safe distance. This lets you incapacitate a threat before it becomes an immediate danger.
Mace® Brand Bear Pepper Spray is the standard pepper spray product made of the highest quality. It's made in the USA with powerful formulas and a fast-acting delivery system.
Regardless of the Mace Pepper Spray product you need, Self Defense Mall is here for you to help you stay safe.