TASER X1 - Professional-Grade Self-Protection Device
Looking for a reliable self-protection device? Look no further than the TASER X1. Trusted by law enforcement agencies worldwide, this innovative tool is now available for civilians seeking powerful protection. With the ability to incapacitate even the most aggressive assailants or those under the influence of drugs or alcohol, the X1 is an essential addition to any self-protection plan.
Equipped with a rugged carrying case, the X1 is suitable for both home defense and professionals, including security personnel and delivery drivers. Its core features include:
Powerful Protection: The X1 temporarily overrides an attacker's central nervous system for five seconds, providing enough time to escape or call for help. It also has contact stun capabilities for close-range encounters.
15′ Safety Range: The X1 uses cartridges designed to shoot up to 15 feet, allowing you to protect yourself from a safe distance.
Trust the TASER X1 for professional-grade protection that's within reach.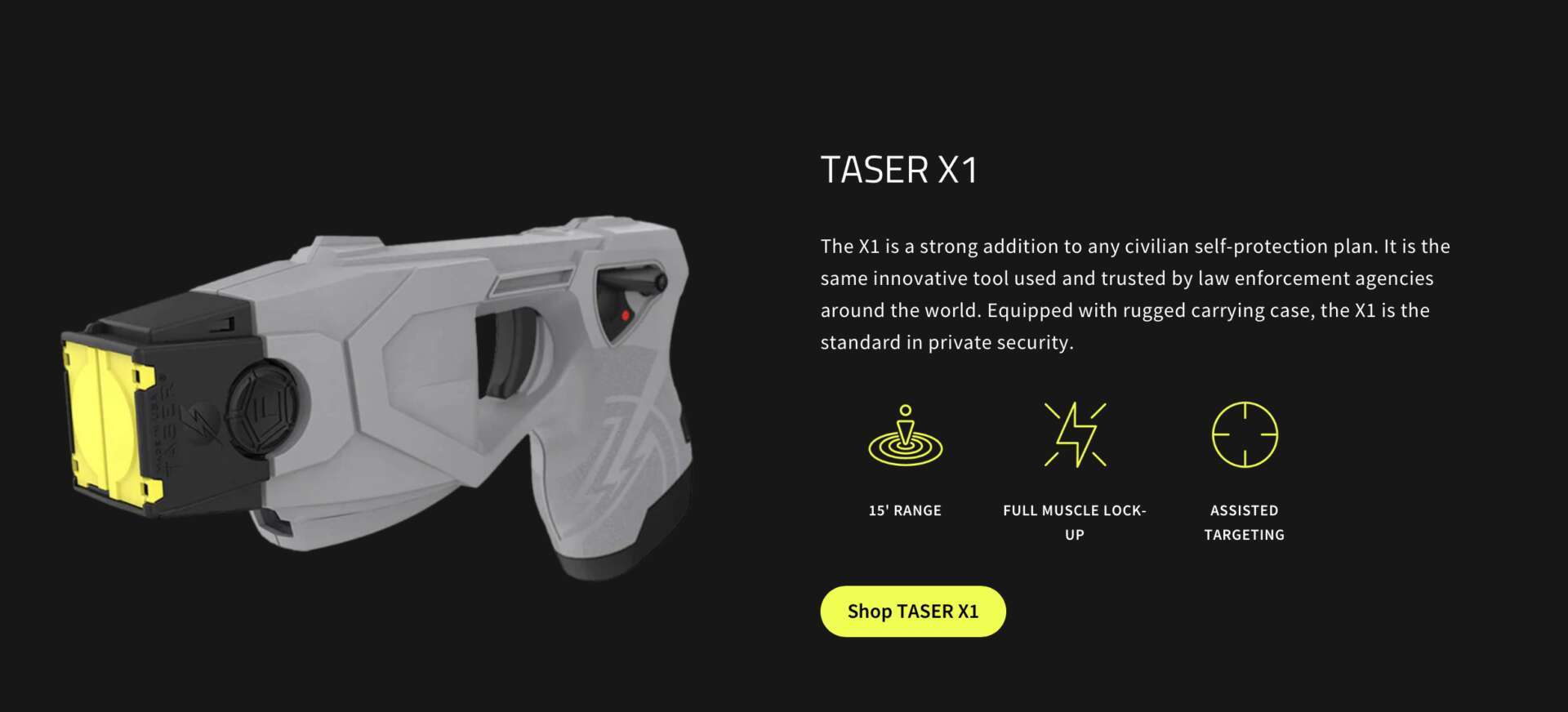 DIMENSIONS
Height: 3.2 Inches
Length with Cartridge: 7.3 Inches
Width: 1.3 Inches
Weight without Cartridge: 44 ounces