The first of its kind, the iTrail SOLO is a small personal tracker with a long battery life of up to 30 hours of drive time!
Using  All the best cellular networks from 2G to  5G for reliable tracking, the iTrail SOLO works with our low-cost tracking subscriptions. Three customized plans will meet your tracking needs and ALL iTrail trackers include worldwide coverage at  no extra charge . Plus, iTrail never charges a cancellation fee.
No extra waterproof magnet case or extended battery packs is needed the magnets and long life battery are built into the iTrail SOLO.  For Tracking use our robust tracking platforms either the convenient iTrail app or web tracking platform, both perform most the same tracking functions. Utilize geofences, alerts and reporting for device management.
The first of its kind- a small personal GPS tracker with long battery life. iTrail Solo has up to 30 hours of drive time! Twice the total tracking time of tradiational small trackers.
Low price Plans that include worldwide coverage at no extra cost.

Get the iTrail  app for iPhone or Android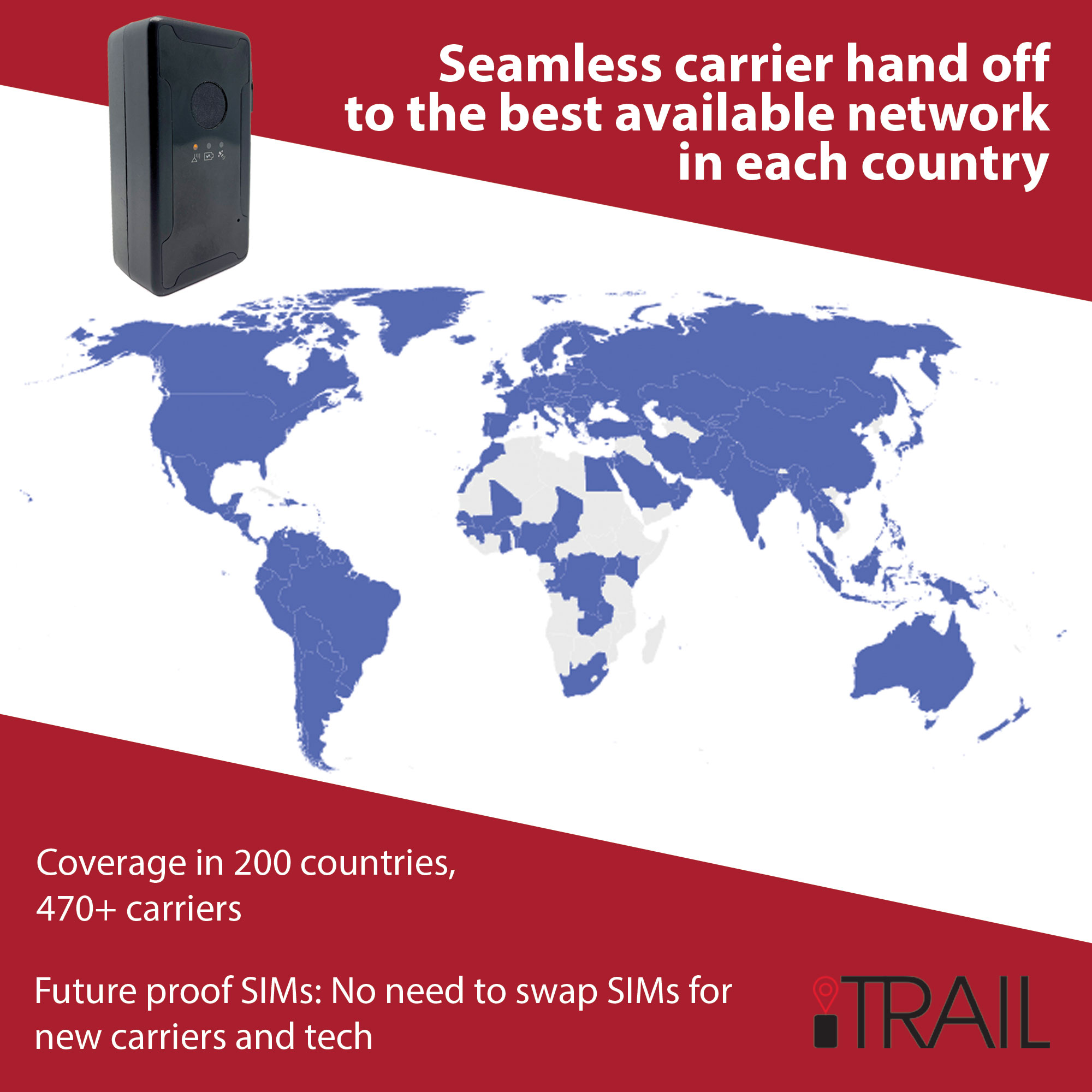 Please Note: Once your tracker has been installed, it may take up to 24 hours for it to connect to Cellular Network and begin reporting. * If service is deactivation the device will need to purchase a new sim card for reactivation and a  fee will apply.
Self Defense Mall or iTrail does not support the illicit use of GPS tracking devices. This product is offered for the express purpose of securing personal or company property, and ensuring the safety of individuals with their consent.
4G LTE
Over 30 hours of drive time on one charge
Standard plans track All of USA, Canada, and Mexico
International plans available
No Activation fee*
Low cost plans – cancel anytime!
Unlimited Data
Location Updates 60 Seconds
IP65 Water resistant
On/Off Switch
Auto Sleep Mode
Web-Based Software
Robust App tracking
Reports
Text Message(SMS) Alerts
PC/MAC Compatible
Geofence
Historical Playback
Arrival Alerts
Reports
Departure Alerts
Low Battery Alerts
Navigation Feature
Remove alert
Auto Sleep Mode
Rapid Installation
Share location
2 Built in magnets
*Re-Activation fee can apply